11. May 2021
Posted by:
Category:
Map Unavailable
Datum/Zeit
Date(s) - 11/05/2021
16:00 - 17:30
Kategorien
Hard Facts:
Date & Time: 11th May 2021, 16:00 to 17:30 CEST

Format:

50 minutes presentation followed by 40 minutes of Q&A
Platform: Zoom – You will receive the Zoom link after your registration below and prior to the event!
Event Registration: Please register below by filling out the form!
About the Webinar
Arm Ltd. is offering the unique chance to be part of their visionary online event on "SoC design & innovation".
"Arm's vision is built around sparking the world's potential—creating a future designed by millions of minds."
–Simon Segars, Arm CEO
Sparking the world's potential is about more than just bringing ideas to life — it's about inspiring partners, engineers and developers to push the boundaries of what's possible wherever computing happens. They're creating a future designed by millions of minds to enable so much opportunity for a globally connected world. Their portfolio consists of over 180 billion devices — containing everything from sensors to smartphones to servers. www.arm.com
Background
For many companies, the freedom to experiment with SoC design is essential to innovation. Those who have a concept to develop their own silicon are struggling with the costs of accessing security and CPU IP!
In this webinar you will learn
Why consider a Custom SoC (System On Chip)?
How can you design one to make your ideas a reality
Who Should Attend?
Companies trying to design their own custom silicon for any smart application (AI/ML/IoT/Automotive/Healthcare)
IC Designers who feel the pressure to deliver their chip to market faster, better or at lower cost
Companies looking to protect their IP
Engineers looking to reduce the component count in their application
Event Format:
Webinar (Digital/Virtual event)
Presentation followed by Q&A
AGENDA:
Introducing custom chips (SoC – System On Chip)
Understanding the economics of custom chips (SoC's)
Understanding the steps required
Getting started
Ten things you need to know
Speakers:
Gerard Staines
Gerard has been working with Embedded Electronics and Software for over 20 years. Initially doing Analog, Digital and PCB design and writing test software for military avionics systems. Since joining Arm in 2000, he has worked in product support and product management for Arm's FPGA-based development system hardware, and as a trainer for Arm's Debug and Compiler tools and Processors. Since 2012, Gerard has been an Arm FAE – Providing support for Arm CPUs, NPUs, System IP and Software Development tools.
This broad accumulation of experience has given Gerard a unique perspective on the intricate interaction between hardware and software, and the many issues that Engineers face when bringing their ideas from concept to end product.

Gerard Staines

Principal Field Applications Engineer
gerard.staines@arm.com
Andrew Stewart
Making smart possible at Arm, your Innovation thought Partner.
Andrew works with Industrial OEMs, Silicon Partners and Arm Approved Design Partners helping them to develop faster, smaller, lower power, more secure and smarter devices to make a positive difference in the world. He helps partners to choose the right design elements to make products that just work. Andrew has been with Arm since 2017, helping silicon partners in Central Europe. Prior to Arm, Andrew was with Infineon, International Rectifier, Zetex and Microsemi in various roles, supplying automotive, industrial and consumer customers around the world.
Andrew Stewart
Industrial & OEM Business Development, Europe
andrew.stewart@arm.com
Arm technology is at the heart of a computing and data revolution that is transforming the way people live and businesses operate. Our energy-efficient processor designs and software platforms have enabled advanced computing in more than 180 billion chips and our technologies securely power products from the sensor to the smartphone and the supercomputer. Together with 1,000+ technology partners we are at the forefront of designing, securing and managing all areas of AI-enhanced connected compute from the chip to the cloud.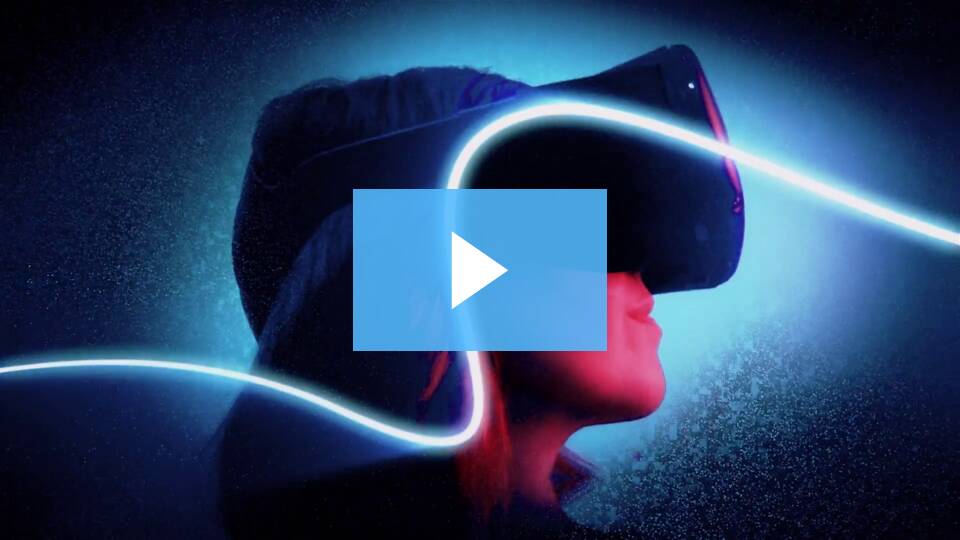 Their Vision
In 2022, their partners will have shipped 200 billion chips around the globe. The first 100 billion took 27 years. The second 100 billion will take just five. Development on Arm is rapidly accelerating, largely due to their proven, extensive history of innovation and steadfast customer support.
Soon, most digitally-shared data will be processed in some capacity on Arm-based technology. Their vision and commitment to customers continue to evolve.
New solutions, initiatives and partnerships that support that vision will soon be making an impact across the industry. The Armv9-A architecture will set a new global standard in chip design. Their Total Compute strategy will boost compute power and security to levels heretofore unseen. Additionally, their partner ecosystem will facilitate an enormous range of collaborations.
Armv9-A Packs the Potential to Change the World
Armv9-A is Arm's latest architecture and the most advanced chip technology ever produced. Building on the Armv8 architecture, it represents the future of compute. Over the coming decade, Armv9 will deliver significant new security features including confidential compute and a broader workload capability.
Armv9-A substantially enhances performance and efficiency. It allows partners to support faster, simpler code development and deployment, and it enables the delivery of innovative, best-in-class solutions for every industry.
Moreover, Armv9-A brings to market the power to unlock the limitless potential of Artificial Intelligence, as well as for XR, ER, AR and MR technologies that today exist only in the minds of the most creative developers.
Total Compute Brings Compute Power, Security, and Developer Access
Arm's Total Compute initiative will provide the basis for achieving our vision. As digital experiences become richer and more immersive, backend requirements are stretched to the limits. It's clear that the industry's current approach to SoC design can't support future use cases.
Total Compute takes a holistic approach to SoC design that will meet the demands of the coming wave of innovative, interactive applications.
By evaluating the entire compute system, as well as the constituent parts, doors can be opened to increased compute power, enhanced security, and ensured developer access to new tools and techniques. As a result, the multi-compute workloads of tomorrow can be handled efficiently and securely.
Global Ecosystem to Deploy Arm Technology
Arm's ecosystem of more than 1000 partners comprise the world's largest technology ecosystem. Together they will execute this vision for the future and continue to define success by how efficiently they enable partners to transform ideas into applications that impact our lives and improve our world.
Find out more: www.arm.com
Anmeldung